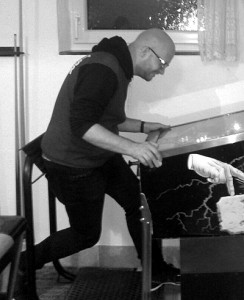 ROBERT GLASHÜTTNER / Founder, Editor
I am Robert, a radio and web journalist and pinball enthusiast from Vienna, Austria. Pinball caught my interest when I was a teenager in the 90ies. I purchased my first machine ("High Speed") in 2001. The first tournament I took part in was in 2004 which was held in Vienna's famous amusement park Prater. My personal and professional interest lies in games culture, especially videogames. I see pinball as something unique, at the same time it is also part of a greater gaming universe. Since about 2010 my interest in pinball grew to the point that I started connecting with fellow pinheads and practised playing. I enjoy playing for fun as well as competing in tournaments.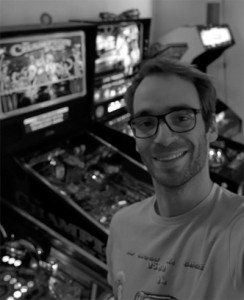 BENJAMIN RUSO / Video Editor
My name is Benjamin, I live in the awesome city of Vienna and I'm a TV journalist with a strong, lifelong interest in arcade gaming and pinball culture. Growing up in the 80ies, in every summer vacation little Benjamin spent all his pocket money in the huge arcades of Italian tourist spots. Those memories shaped my gaming preferences and when I moved to a bigger appartement two years ago I finally had a spare room to fill up with two arcade and pinball machines. In the last year I started to get to know the local pinball community in Austria and enjoy meeting new people with shared interests ever since. I try to bring my two biggest fields of interest – filming and pinball – to a fruitful liason.
If you like "The Ball is Wild" and want to contribute, please get in contact!